Looking at the future
In order to drive their business into the future, Electrolux Home decided to replace their existing enterprise resource planning system. The company started looking for an end-to-end software solution that would enable them to offer their customers a
consistent experience throughout the whole chain
, uniting physical stores and e-commerce site. Electrolux Home went through a rigorous evaluation process. The electronics retailer mapped its specifications and evaluated different systems and suppliers with the goal of finding the combination that would best supports their business processes.
A simple choice: LS Nav
After looking into multiple vendors and software solutions, Electrolux selected LS Nav, a complete retail solution based on Microsoft Dynamics NAV, as its new system. The implementation was managed by LS Retail's partner COSMO CONSULT.
A system that adapts to your needs
, which is easy to use and supports customer service. Management is happy about LS Nav's
scalability
: the system will grow with the company as it expands, enabling them to develop their product range and increase the number of stores. With LS Nav, Electrolux Home is confident they will be able to keep on improving on many fronts, from customer experience across the channels to logistics management.
We are very pleased we found a solution where POS and business management system are integrated into a standard solution which fits our functional requirements to a very high degree. We are also confident with the provider, as this particular solution has been implemented by many other retailers.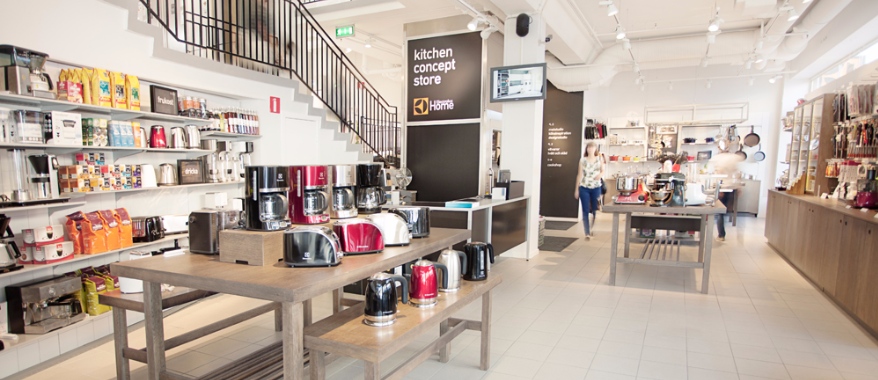 Founded in 1995, the Electrolux Home chain today runs 50 shops throughout Sweden, as well as an online store. The Electrolux Home franchise chain for offers complete kitchen and storage furnishings, appliances and a wide range of carefully selected household items.