In need of a revamp
Before the current implementation, the company was already using LS Nav. At the time, the company had some performance issues, which needed to be solved before the company's expansion plans, which involved
synchronizing hundreds of stores
across Saudi Arabia. The main issues faced by Dukan were:
One-way communication between store and head office systems led to inconsistencies that degraded the overall performance.
Inventory module took too long to calculate stock depletion levels at all locations.
Lack of a central merchandizing system made it difficult to measure variations in demand and supply.
One hundred connected and efficient stores
The solution provided by local LS Retail partner Godrej Infotech Limited included a complete system re-architecting of the data access layer between stores and headquarters. The system was initially implemented as a pilot project across 26 stores, and was afterwards rolled out to
100 stores
, smoothly and efficiently. "
This being a post-implementation support engagement, we were all geared up to provide extraordinary customer service to Dukan,
" said Mr. Umesh Gupta, Project Manager at Godrej. "
The most challenging part was delivering 24/7 support during the festive season of Ramadan. The retail activity is at its peak during this season and we were on our toes, always ensuring that all tickets raised were resolved as soon as possible. It was an extremely demanding period for us, and we are thankful for the support given by the teams who took us through this with maximum productivity.
" The re-architecting of the solution included:
Better data replication: Godrej established a two-way communication mechanism between store and head office databases, with data replication at both end points. This way, Dukan could have real-time synchronization of critical information. The In-Store Management System was implemented following industry best practices. The initial setup supported only five stores within a single legal entity; due to Dukan's growing number of stores, the system was re-configured with three separate legal entities - one for the head office, and two for the stores, based on their regions. This design greatly simplified the communication between all stores and the head office, and created a scalable and optimally utilized system.
Inventory and stock transfer optimization: Godrej used the Microsoft Dynamics AX Warehouse Management Module along with the Inventory Solution to restructure the whole warehouse system. This new design fast-forwarded the process of stock transfers from the warehouse to the stores. The team introduced a master plan system which creates the inventory forecast from Monday to Friday. Store personnel can now directly raise transfer requests based on their stock data with a single click. The requests are verified against the master plan and when transfer requests are approved, transfer orders are generated automatically. This saves a considerable amount of time and effort while moving goods from the warehouse to the stores.
Coupon management: The LS Nav POS system accepts multiple modes of payments. Dukan focuses heavily on product discounts, and can now finally take coupons, giving customers a better and highly appreciated service.
Quick business management, larger profits
Dukan is already enjoying the benefits of the new implementation. Some of the features the company appreciates most include:
Controls to ensure data integrity: Electronic entry of data comes with the inherent risk of both accidental and fraudulent manipulation. Dukan's LS Nav system is designed with a stringent set of controls to ensure that all business operations leave the underlying data store in a consistent, compliant manner. Comprehensive audit trails, data locking mechanisms and automated matching reports guarantee that data breaches are easy to discover, thus protecting the organization from any liabilities related to the data infrastructure.
High speed of operations: Thanks to the sophisticated features of LS Nav, Dukan has said goodbye to the old manual extraction of data and management through Excel sheets. LS Nav now prepares the consolidated data, and the Dukan team can then manually review it — for approval, and to identify exceptions. By using online modes of communication, Dukan has speeded up the overall business processes by a significant 40%.
Easy user adoption: Often, many of the benefits of an automated system are diluted due to user resistance. Godrej conducted a special series of trainings for the different set of users, ensuring a smooth and happy on-boarding experience across the organization.
This new system allowed us to move from our conventional way of working with multiple Excel sheets, giving us all the relevant information that is needed for efficient functioning of our day-to-day routine. The system has led to a significant 40% increase in the speed of transactions, giving us that extra bandwidth as an organization to focus on those activities that serve our customers better. I look forward to working again with Godrej Infotech Limited as we continue our vision of simplifying our business processes with the best of technology innovations.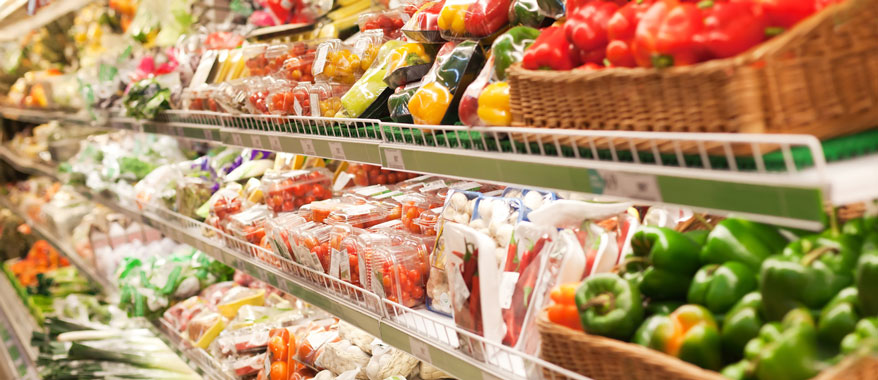 Dukan hypermarkets bring low-cost, high-quality products to the people of Saudi Arabia. The company operates with optimal fiscal efficiency by keeping limited stocks of goods, and tightly controlling its operational and quality processes.The benefits thus gained are passed on to the end consumers in the form of massive discounts. This business model has made Dukan popular, and led to an ever-growing loyal customer base. The organization is now in expansion mode, with the ambitious target of opening 600 stores in the coming 2 years.