'
s multi-format business includes quick service restaurants, fine dining, home delivery, catering and airport food courts.
Looking for an efficient software system to back up company growth
As all operations were managed through a legacy system, Devyani found it hard to control its outlets effectively. Some of the main challenges included:
All outlets were managed in silos; compilation, collection or replication of data throughout the outlets and HO was a nightmare.
Manual data had to be collected from each location and then brought to the head office for consolidation etc.
Huge amounts of time were spent moving things to the next level – this made it impossible to calculate ROI
Extra manpower and coordination were needed to report daily sales and consumption
Inaccuracies due to manual compilation (done in Microsoft Excel)
In the absence of an integrated system, promotional schemes had to be manually installed at each outlet
Delayed decisions and manual process to launch promotions
Aware that the disparate, standalone systems could no longer meets its business requirements, DIL decided to update its infrastructure and processes to new ones that would support the continual growth process. The company sought a solution that would take care of best practices and data consolidation at the head office, handle billing at all stores, manage multiple POS terminals, supervise stocks and store-wise profitability, define promotional offers and schemes as well as provide online information.
Success running 1300 POS terminals on LS Nav Hospitality
To manage the diverse needs of its business, DIL considered various alternative solutions. After a detailed evaluation process, the company decided on LS Nav Hospitality with an LS Retail partner in India, Dynamic Vertical Solutions (DVS) in April 2008. The implementation started in Costa Coffee retail outlets, followed by Pizza Hut stores in August 2008; KFC Stores were next up. By February 2009, the system was rolled out in all of the 130 stores and 500 POS terminals at the Pizza Hut call center and head office in Delhi. Today, the Pizza Hut call center successfully manages all Pizza Hut outlets in India for home delivery service. The Call Center operations and communications with the stores have been successfully managed through LS Nav Hospitality resulting in exceptional customer service and satisfaction.
Call center-based home delivery
LS Nav running at two call centers
210 agents taking orders from all Indian customers on a signle number of the whole of India
260,000 calls per month amounting INR 8000 million (US $13 million)
Orders punched in at call center are replicated to respective store server in range of 30-50 seconds
Status of KOT print, dispatch status and cash-out can be seen at call center
Online ordering channel
Online ordering was recently introduced successfully through Yum! India central order taking portal for Pizza Hut
Average 600 orders per day entered in portal land at respective store
Most promising upcoming revenue model – Low cost model as call center agent cost is not involved
Item masters, offers and promotions are created at HO and using Data Director are replicated to call center and stores
Orders are punched at call center and replicated to respective stores
Store receives the order and confirmation is sent back to call center
KOT is printed at store and confirmation is sent to call center
The confirmation is received within 2 minutes after punching in the order
Order is dispatched from store and delivery confirmation is replicated to Call Center
Multitude of reports
With LS Nav, DIL gets a multitude of specific business and forecasting reports including delivery performance reports, delivery performance average, revenue distribution reports, and many more.
Visible benefits with LS Nav Hospitality
Since implementing LS Nav, DIL has experienced a multitude of benefits. Some of them are:
One solution across all different business formats
Integrates all Pizza Hut outlets with call center and head office
Consolidates sales data, helps in faster decisions and ROI
Ensures customer satisfaction and retention with quick delivery
Eliminates manual processes, saves person-hours
Allows data analysis for enhanced business decisions
Makes it easier to administrate & implement the business processes
Quicker roll-out in business acquisitions
Central visibility of store wastage, inventory, collections for finance and SCM
Quick roll-out of complex business promotions/deals, price changes in all 400 Stores
The Sales reports along with tax calculations are generated on a daily basis for all stores and are replicated in the head office in 30-40 minutes. Earlier this operation took days with lots of man-power to manually combine data from separate systems and then calculate sales figures each month
LS Nav Hospitality gives Devyani International Ltd. a complete and fully integrated business management system to drive its operational changes. By streamlining the processes of their outlets, Devyani International Ltd. can focus on successfully expanding its network to other cities across India.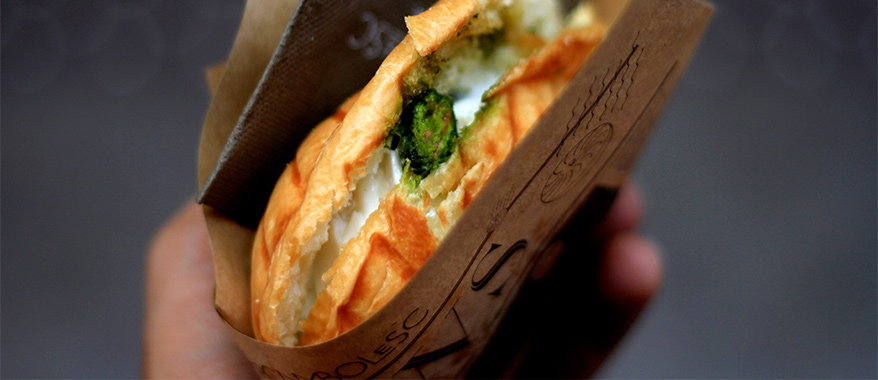 Devyani International Limited (DIL) is the fastest growing company in the Indian retail Food & Beverage sector, with presence in 9 countries cutting across the Indian subcontinent, Nepal and Nigeria. Devyani International Limited currently has 300+ outlets of Pizza Hut, KFC, Costa, Vaango, Swensen's, and many other brands. DIL