Old system letting down a growing business
The chain went through a period of quick expansion. The local retail management system the company was using at the time couldn't support the rapid growth: the chain started experiencing a large number of issues. The system couldn't handle all branches and link them together; the software was also
unstable
. Delmar & Attalla realized it was time to adopt a reliable solution that could support their growth and help them provide the high-quality service they are famous for.
Finding the right fit
The company started evaluating international solutions. Just days before signing a deal with SAP, Delmar & Attalla were contacted by Dynamics Link. The pharmacy chain was already familiar with the CEO at Dynamics Link, as he has been a pharmacy solution provider in Egypt for over 25 years. When Dynamics Link introduced them to LS Nav, Delmar & Attalla were immediately convinced that this was the solution they were looking for. "
We were astonished with the flexibility and features
- plus the knowledge of Dynamics Link on the pharmaceutical business," says Mourad Farouk, Executive Manager at Delmar & Attalla. "We took the decision right away to go with Dynamics Link and LS Nav," he adds.
A tailored solution
The main challenge during implementation had to do with
localizing the solution
. With the support and expertise of Dynamics Link, the company developed and implemented customizations to comply with pharmaceutical legislation. Workflows were created to manage home delivery, plus other customizations for health insurance roles and integration with the call center. The company decided to go with a "Big Bang methodology", launching the solution across all pharmacies on the same day. "With Dynamics Link we went through a long process of simulations to make sure that everything would go the right way," says Farouk. The pharmacy chain was happy with this well-planned approach, and the implementation was successful from day one. "We realized immediately that we would have a smooth journey and great business benefits with LS Nav, paired with Dynamics Link's technical experience and knowledge in the product as well as in the healthcare and pharmaceutical industry," adds Farouk.
Higher profits, lower costs
Since implementing LS Nav, Delmar & Attalla has managed to reduce its costs thanks to:
Redistribution of goods between branches: now all items are in the right place.
Greater control over the different policies and demands in health insurance.
Wider range of user authentications and tracking, which have minimized user mistakes.
The company has also experienced an increase in revenue thanks to:
Home delivery, which helped increase basket size as customers are made aware of promotions and mix & match during order-taking.
LS Nav's advanced loyalty system, which drives more customers and orders to the business.
Suppliers' contacts and roles, which have provided the company with a new revenue source that had previously been totally neglected.
We selected LS Nav for three main reasons: its numerous retail functionalities, the global reference list of the solution, and the long and solid experience of our partner Dynamics Link.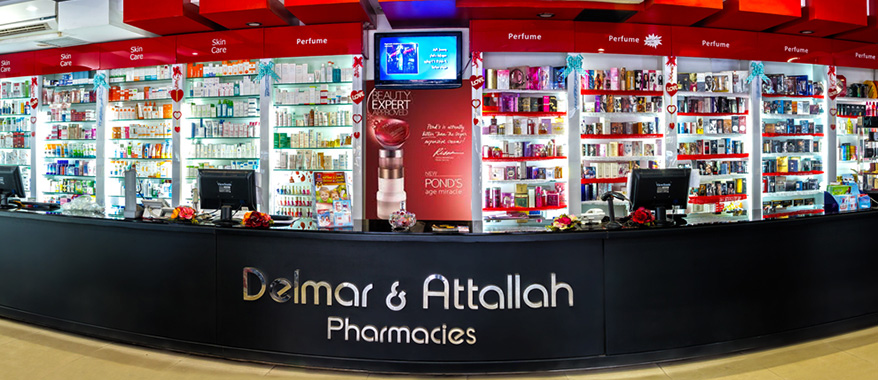 Delmar & Attalla is one of the largest pharmacy chains in Egypt. The company runs 20 stores around Cairo, for a total of 120 POS. Delmar & Attalla prides itself with outstanding customer service, which has won the company many loyal customers in the area.